Speaker Details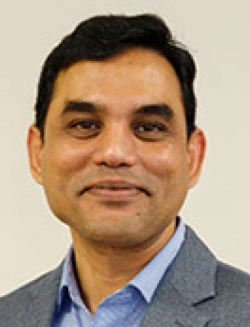 Subrata Kundu
Subrata leads a research team focused on advanced driver assistance systems (ADAS), autonomous driving (AD) and connected services for future smart cities. Prior to working at Hitachi, Dr Kundu worked as a postdoctoral fellow at the Toyota Technological Institute and as a project assistant professor at the University of Tokyo in Japan. He holds a BSc in mechanical engineering from Rajshahi University of Engineering and Technology in Bangladesh and MEng and PhD degrees in robotics and intelligent systems from Saga University in Japan. His research interests include robotics, soft computing and intelligent systems.
---
Presentation
An intelligent solution for connected mobility
During the last two decades, we have witnessed rapid progress in IoT and AI technologies that have led to the wide adoption of digitalization. Mobility is a key sector where digitalization provides new opportunities in self-driving cars and connected services. As the acceptance of autonomous vehicles increases, innovative connected applications to improve operational efficiency and reduce the possibility of human driver error are also beginning to emerge. One of the key requirements for a connected vehicle ecosystem is an efficient data management platform. This presentation will introduce the FALCON connected mobility platform, which enables improved collaborative applications for connected autonomous vehicles.