Speaker Details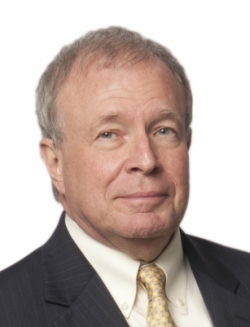 Ronald J Hedges
Ronald J Hedges, JD, is a senior counsel with Dentons US LLP. He served as a United States magistrate judge in the District of New Jersey from 1986 to 2007. He is a frequent writer and speaker on various topics related to, among other things, electronic information, and is the lead author of Managing Discovery of Electronic Information: A Pocket Guide for Judges, Third Edition (Federal Judicial Center: 2017). He is also the co-senior editor of The Sedona Conference Cooperation Proclamation: Resources for the Judiciary, Third Edition, and the editor of Electronic Evidence in Criminal Investigations and Actions: Representative Court Decisions and Supplementary Materials, hosted by the Massachusetts Attorney General's Office.
---
Presentation
Requests from regulators, prosecutors and civil litigants: how might engineers at OEMs and other providers anticipate requirements and respond?
This presentation will address the obligation, if any, of OEMs and related AV providers to preserve and produce data in response to government requests, including ones made by law enforcement in the investigation of crimes, and in response to regulatory requests and those made in civil litigation in which an OEM or other provider is a named party or a non-party with data. The presentation will also address whether or how OEMs or providers might structure data in anticipation of such requests, possible Fourth and Fifth Amendment arguments made in response to requests, and whether privacy laws might affect a response.