Speaker Details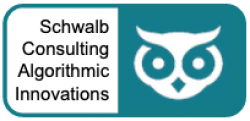 Edward Schwalb
Dr Schwalb has received his PhD in artificial intelligence from University of California Irvine. He has more than 20 years of experience in implementing intelligent systems for a wide range of industries, including defense, consumer electronics, financial, healthcare and engineering. He has authored a technical book, published in major journals and edited technical standards, and is credited with more than a dozen patents. At MSC software, he was an architect and member of a product team winning more than a dozen awards in three years. At ASAM he was a key contributor to the OpenODD approach, specifically focused on the specification of uncertainty and acceptable risk. At Volkswagen Commercial Vehicles, he guides and supports the development of tooling for Operational Design Domain specification and validation. His passion is the development of methods to engineer inherently safe drivers, through quantification and validation of safety.
---
Presentation
Leveraging ODD at VW Commercial Vehicles: use cases and methods
Dr Schwalb will provide an overview of leveraging the ODD specification. The presentation will describe recent progress related to various use cases and the methods used to support them. For each use case, the applicable OpenODD aspect will be highlighted and references will be provided to more detailed method documentation available in the form of IEEE publications from the group.