Speaker Details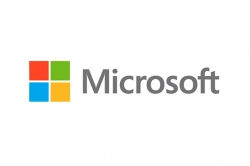 Mitra Sinha
Mitra incubated the autonomous driving development program at Microsoft and helped establish Azure as a platform for autonomous driving development and test across the supply chain. She currently leads the strategy and development of the Microsoft autonomous driving platform as well as the development of the partner ecosystem. Prior to Microsoft, Mitra led the growth of Oracle's managed cloud services across multiple industry verticals. She has 15+ years' technology leadership experience.
---
Presentation
Accelerate and scale autonomous driving validation
Autonomous driving requires HIL/SIL testing and verification for safety validation with massive data sets. The resulting computational intensity is in the 10s to 10,000s of cores across CPU, GPU and other processor technologies. The ability to cost-effectively scale and easily access the latest technology innovations while ensuring the high fidelity requirements for HIL/SIL validation is critical for accelerating both the validation cycle and in-the-loop testing. In this session we will explore how the cloud can provide these capabilities to globally scale autonomous driving verification and validation for lower cost, higher efficiencies and accelerated time-to-market.