Speaker Details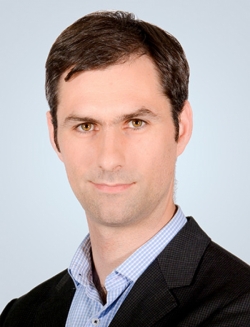 Herve Pollart
Hervé has 15+ years' experience in the automotive field and leads Opal-RT Technologies' focus on autonomous vehicle technology. As general manager, he is responsible for defining the company's strategy, roadmap and partnerships.
---
Presentation
From model-in-the-loop to hardware-in-the-loop for autonomous vehicle and ADAS testing
In this presentation, we look in detail at the role of real-time simulation to overcome the obstacles the automotive industry faces when testing autonomous vehicle controls and ADAS by migrating physical testbeds onto simulation platforms. Advanced driver-assistance systems (ADAS) have been developed to automate/adapt/enhance vehicle systems for increased safety. They also greatly increase the test coverage for certification and validation of ADAS. Toward that new challenge and new usage of real-time simulation, we will present model-in-the-loop (MIL) and hardware-in-the-loop (HIL) for autonomous vehicle and ADAS testing, and discuss the needs, challenges and solutions associated with the control validation.