Speaker Details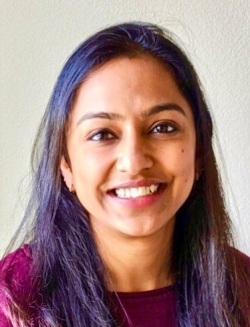 Divya Agarwal
Divya is an engineer and researcher working in the autonomous vehicle and robotics industry. She has secured 12 patents in autonomous driving and has seen first-hand the progress being made toward making self-driving cars a reality at Nio and Delphi. Her most recent work at Nio was published at the IEEE International Conference for Robotics and Automation 2020. She is currently working as a roboticist at Facebook. Divya is speaking in a personal capacity and any views expressed are her own.
---
Presentation
Robust mapping solutions for autonomous systems
Lidar based maps suffer from dynamic objects in the scene, during data collection. Dynamic objects decrease the quality of maps and affect localization accuracy. In this session, we will look at mapping solutions used by Autonomous robots and cars. And discuss a simple technique that can provide better long term mapping solutions for Autonomous systems.