Speaker Details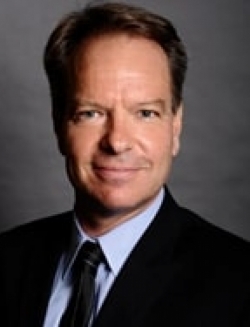 Mircea Gradu
Mr. Mircea Gradu, Ph.D. is Senior Vice President of Automotive Programs at Velodyne Lidar. He leads Velodyne Lidar to design, develop and manufacture world-class products compliant with the international quality standards. Mr. Gradu has served as an Officer of SAE International and the 2018 President and Chairman of the Board. With over 25 years of experience in the automotive and commercial vehicle industry, Mr. Gradu started his career at Daimler-Benz AG in Stuttgart, Germany, continued later as Vice President of Transmission Powertrain and Driveline at Fiat Chrysler Automobiles and prior to Velodyne led Engineering and Quality at Hyundai Motor America. An SAE Fellow Mr. Gradu has been awarded 56 patents on mechatronic automotive systems, published over 40 technical papers, was honored with the SAE Edward N. Cole Award for Automotive Engineering Innovation and listed among the 50 most influential Automotive Executives by Motor Trend, being credited with the revival of the rear-wheel-drive automotive platforms through the introduction of the novel and fuel efficient transmission solutions. He holds a master's degree in mechanical engineering from the Polytechnic Institute of Bucharest, a doctorate in mechanical engineering from the Technical University of Stuttgart, Germany and an executive MBA from the University of California Paul Merage School of Business. Dr. Gradu is also an Adjunct Professor within the UCI Henry Samueli School of Engineering.
---
Presentation
Developing and evaluating ADAS functionality using a SOTIF (safety of the intended functionality) approach based on relevant use cases
PAEB systems are a foundational element for AV and ADAS applications. They provide automatic braking for vehicles when pedestrians are in the path of the vehicle's travel and the driver has taken insufficient action to avoid an imminent crash. However, current systems utilizing camera and radar technology frequently fail to protect pedestrians in dark conditions, according to independent testing by the National Highway Traffic Safety Administration (NHTSA) and the American Automobile Association (AAA). To reflect real-life conditions, the white paper proposes expanding future PAEB testing protocols to include tests conducted in dark, night-time conditions. The new tests would be conducted in less than one lux ambient illuminance, using low-beam headlights and without streetlights. This change would provide the public with useful information on the performance of pedestrian detection systems in low-light conditions that occur on roadways. To demonstrate how expanded testing would work, the white paper details the results of night-time PAEB tests conducted by Velodyne. The tests evaluated a highly rated PAEB system using current camera- and radar-based technology and Velodyne's PAEB system that uses Velodyne's lidar sensors and Vella software. In these night-time conditions, the camera- and radar-based PAEB system failed in all five scenarios while the lidar-based system avoided a crash in every situation tested.