Speaker Details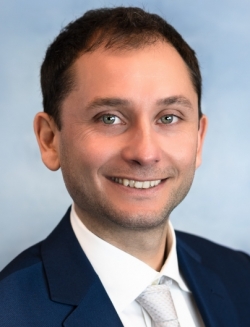 Jacopo Alaimo
Jacopo joined XenomatiX to lead the expansion of its revolutionary and simple lidar technology in the North American region. With the vision to contribute to safer roads and transportation, he is convinced of the advantages that the true solid state could bring to the AV world. In his earlier career, he held managerial positions at Marelli and Koito, supporting the introduction of LED technology. Jacopo holds an MSc in aerospace engineering.
---
Presentation
Innovative 4D AI, addressing and solving perception corner cases
Artificial intelligence has brought image processing for object detection and classification to a higher level. Good quality results of AI-based object detection with camera data are easy to find these days. Still, AI detection results are only as good as the quality of the images and the situations that are used to train the network. These are some of the main reasons why the journey to Level 5 self-driving cars is still long. There are still too many (corner) cases and too many difficult circumstances where current camera and radar technology does not bring the required detection reliability. This presentation shows a new way of training NN on pure point cloud data, resolving some corner cases while demonstrating the value of doing so.