Speaker Details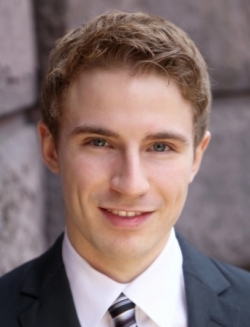 Nils Katzorke
Nils joined Mercedes-Benz in 2016 as a project coordinator for the construction and ramp-up of the new proving ground in Immendingen, Germany. He obtained his bachelor's degree in transportation and logistics management and his master's in business engineering. Since the opening of the proving ground in 2018 he has been working to advance the site. He is leading a research project on test infrastructure design for autonomous systems and coordinating diverse technical and economic projects.
---
Presentation
Proving ground testing in the context of automated vehicles
Automated driving systems are increasingly achieving the status of functioning prototypes. This development compels policymakers and automotive engineers to define processes to secure safe driving operations, which leads to higher numbers of required tests. The presentation shows the effects of new regulations on proving ground testing procedures and provides an overview of current test protocols. Finally, an outlook on future proving ground testing for automated driving systems will be given. Practical examples from the Mercedes-Benz proving ground in Immendingen, Germany, are used.