Speaker Details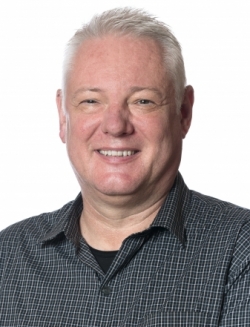 Robert Day
Based in San Jose, California, Robert is the director of autonomous vehicles at Arm, responsible for the definition of Arm-based solutions for the next generation of autonomous vehicle applications. In this role, he is dedicated to understanding the requirements for future autonomous innovation and helping put together solutions and platforms to meet those requirements. By immersing himself in the autonomous vehicle world, he has accumulated a wealth of knowledge around the technology, issues and potential solutions that will make self-driving vehicles a reality. His passion for the safe deployment of autonomous vehicles has made him a popular speaker.
---
Presentation
Foundational technology for deployable autonomy
As autonomous vehicles move from prototyping to deployment, new compute architectures are needed to ensure that the safety, cost and power requirements for deployment at scale can be met. This presentation will explore foundational technologies that can reduce the cost and power consumption of autonomous computing while retaining the performance needs and enabling the functional safety required for true driverless vehicles.