Speaker Details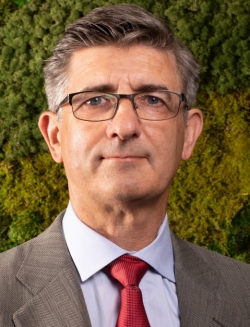 Julia Monso
Julia is an Electronics engineer and Doctor in Business Administration at the University of Liverpool. During her 25-year career he has worked for some of the largest service and PPP infrastructure developers in the world, in the fields of intelligent transportation, mobility and connected vehicles. During this time, he has built international expertise on 39 transportation projects delivered in metropolitan areas of nine countries in Europe, North America, Latin America and Australia. This includes 41% of all investment done through P3 in the US to 2017, and the express lane networks of Buenos Aires, Santiago de Chile and Dallas-Fort Worth. Currently he is VP of Cintra and CEO of CTS.
---
Presentation
The role of the infrastructure in the deployment of AV
The consequences of AV for our roads in terms of road safety and congestion have been the topic of a rich research stream. Nevertheless, safely scaling the deployment of AV in a congested mix of traffic will require multiple communication channels capable of offering a consistent flow to connected and non-connected vehicles featuring a wide range of automation levels. This presentation will discuss an architecture meant to address these challenges. This will include consistency in the communication flow across multiple channels; cross liabilities between the different entities providing broadcasting, sensing and perception, and event determination; interoperability between the infrastructure operators; optimizing the information plan.