Speaker Details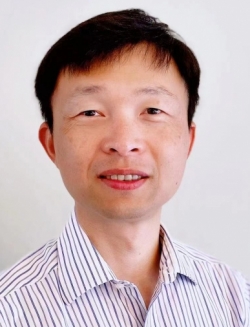 Xin Feng
Xin is an engineering manager in Stellantis's ADX division, where he has held multiple roles in ADAS simulation and XIL testing. Originally from China, Xin obtained two bachelor's degrees and one master's degree from Shanghai Jiao Tong University. After moving to the US, he earned his PhD at the University of Missouri-Columbia. Since then, he has accumulated 14 years of experience in embedded software and hardware validation, simulation, data analysis, etc.
---
Presentation
NHTSA FARS data analysis for AD development and testing
FARS (Fatality Analysis Reporting System) is a nationwide census providing NHTSA and the American public with yearly data regarding fatal injuries suffered in traffic crashes. This presentation is focused on FARS data (2000-2019) with GPS information. Certain geographic patterns are first discovered with statistical data analysis. As the AD industry launches more ground truth data collection and real-world closed-loop testing, this research will provide pragmatic guidelines to improve the test coverage of ODD. The presentation will also offer a few proposals to benefit AD industries with assistance from NHTSA and FARS data collectors.