Speaker Details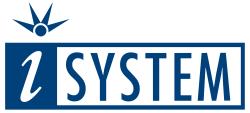 Oton Pavlic
Oton has worked as a developer at the iSYSTEM R&D facility in Slovenia for over four years. He has recently transferred to the iSYSTEM, San Diego, office as a systems engineer. Oton works with existing and potential customers to develop bespoke solutions for their requirements and also specializes in complex SoCs. He is also part of the iSYSTEM Continuous Integration task group and provides consulting services to customers who want to integrate hardware-based analysis into their testing setups.
---
Presentation
Synchronized debug and trace in heterogeneous ADAS systems
As the complexity of connected embedded systems in vehicles increases, so does the need for comprehensive testing of not only the individual components but also the interconnected heterogeneous system as a whole. SoCs running vision processing on top of Linux interacting with more conventional ECUs running AUTOSAR Classic, for example, is a common occurrence. We will demonstrate how iSYSTEM's hardware analysis ecosystem gives you in-depth knowledge about your complex applications by utilizing synchronized debug, trace and network analysis. We will also demonstrate how this enables you to construct a hardware-in-the-loop testing environment for continuous feedback about your ADAS application.