Speaker Details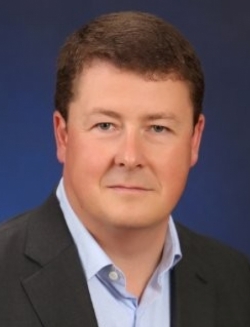 Marcus McCarthy
Marcus is responsible for developing business strategy, partnerships and customer relationship management in the automotive sector. He works with OEMs and Tier 1 suppliers to enable ADAS and AD solutions using Trimble technology. Previously, he was the general manager of Trimble's water division after joining the company while serving as CEO of LeT Systems, which was acquired by Trimble in 2010. Throughout his career, Marcus has worked in a broad range of enterprise technology arenas including founding startups and within larger companies.
---
Presentation
Lessons learned from 10+ million miles of autonomous driving
Precise and safe absolute positioning is critical to many autonomous, ADAS and V2X solutions. With more than 20 years of experience developing precise positioning solutions, Trimble experts will discuss how the company's technology is enabling innovators in autonomous transportation, including General Motors. They will share their experience from more than 10 million miles logged on the road using Trimble RTX technology to maintain in-lane position, and will offer valuable insights into how positioning and orientation technology support customers. They will also discuss how Trimble is reducing buildout time and costs with reliable POSE (positioning and orientation estimation) using the company's POS-LV system for AV/ADAS systems.