Speaker Details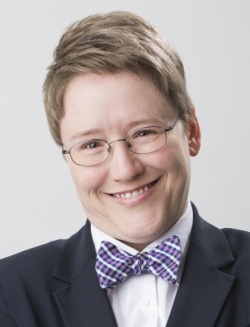 Jennifer Dukarski
Jennifer is a shareholder in Butzel Long's Ann Arbor office and serves as the leader of the firm's connected and autonomous mobility team. A 'recovering engineer', she uses her experience to understand complex automotive technology, design and development cycles, and issues in the transportation sector. She focuses her practice at the intersection of automotive products and emerging technology, with an emphasis on the legal issues arising from autonomous, connected, electrified and shared mobility (ACES); intellectual property; product safety and compliance; biometrics; the Internet of Things (IoT); privacy; cybersecurity; and blockchain.
---
Presentation
The intersection of standards and the law: managing uncertainty in the absence of regulatory guidance
Technology has always been several steps ahead of regulation. Couple the slow development of rules and guidance at the regulatory level with a lack of global harmonization and you have uncertainty. This session will discuss how to turn to global guidance and industry standards bodies in seeking to mitigate product risk and legal liability.