Speaker Details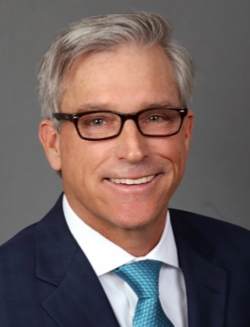 Grant Law
Grant is a trial lawyer with more than 25 years of experience representing automotive companies. His practice focuses on advanced vehicle technologies, going back to the "smart" airbags and Electronic Stability Control systems of the late 1990s, through the current suite of ADAS systems on the road, and the Level 3-5 systems that are coming online. Grant works with OEMs to help guide them through regulatory compliance issues with these advanced technologies, and helps them mitigate litigation risk through advice on best practices in testing, drafting of owner manuals and related warnings, document creation and retention, and company witness preparation.
---
Presentation
"So you want to test your cars in my state?" Best practices and regulatory compliance for public road testing of autonomous and semi-autonomous vehicles
This presentation will examine the laws and regulations that govern AV and HAV testing in the US. Over 50 companies are approved for AV testing in California. Bernard Soriano, deputy director of the California Department of Motor Vehicles, was involved in the approval process for most of them and will explain the nuts and bolts of California AV testing requirements. Grant Law, a lawyer with Shook Hardy and Bacon who specializes in autonomous and semi-autonomous vehicles, will discuss the testing requirements in the other states that currently or are expected to permit AV testing on public roads, including Florida, Arizona, Michigan, Massachusetts, Nevada, Pennsylvania and Connecticut.