Speaker Details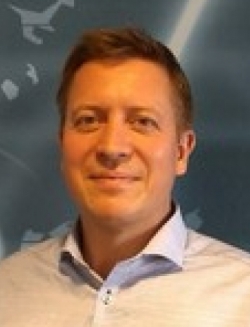 Kristian Jaldemark
Kristian Jaldemark is an experienced leader within automotive software tech industry and are today Head of Sales at Carmenta Automotive. The product, Carmenta TrafficWatch™, is a cloud based situational awareness solution for the safer operation of connected and autonomous vehicles. Carmenta TrafficWatch supervises vehicle operations by collecting and analyzing data about the surrounding environment and traffic situation, acting as a cloud based descision support system. Kristian has a long background as an expert in the field of mission critical system solutions within the defence area and holds a Master of Science Degree in Computer Science.
---
Presentation
Cloud enhanced autonomous vehicles - tested in the real world
Autonomous vehicles need to have awareness of their surroundings in order to operate in an efficient, safe and comfortable manner. In a series of industry research projects, Carmenta have explored and demonstrated different scenarios where cloud based situational awareness enhances the autonomous vehicles and act as a complementary decision support system. Investigated scenarios includes advanced sensor data sharing in the cloud, awareness of emergency vehicles and using AI to predict elevated accident risk. Demonstrations and tests have been performed in real traffic, on test tracks and with simulations. The project partners are vehicle OEMS and other AV ecosystem actors.