Speaker Details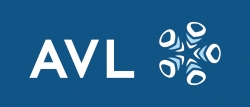 Tim Daniel
Tim Daniel joined AVL in February 2020 as part of the global ADAS/AD team at AVL in North America. He has a passion for developing new technology in the most efficient way possible, focusing on the end customer needs and value. Tim leads the NA ADAS development activities, coordinates customer proposals and sets the ADAS strategy within AVL NA. Tim brings 29 years of experience in the automotive electronics industry within Continental. His career included leading EBS ECU development, project management for Diesel Engine Controller development, leading Li-Ion BMS hardware and mechanical development and leading multi-national technical teams developing advanced short and long range automotive radar as well as coordinating ADAS system architectures.
---
Presentation
Efficient validation of ADAS/AD systems with vehicle-level in-lab testing
While modern ADAS/AD systems are improving safety and gaining popularity, their validation can be a long, expensive process. AVL has developed methods and toolchains to efficiently test and validate ADAS systems on-vehicle in a lab environment (vehicle-in-the-loop). This presentation will discuss the requirements and challenges in the validation of ADAS/AD systems; the use of virtual testing methods for validation and homologation; initiatives, standards and legislation. It will also cover vehicle-in-the-loop testing using the example of the AVL DRIVINGCUBE solution, including an introduction to DRIVINGCUBE, components and solutions, and application examples.