Speaker Details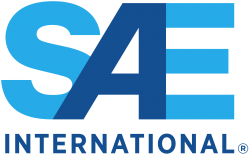 Sven Beiker
Dr. Sven Beiker is an External Advisor to SAE International and the Managing Director of Silicon Valley Mobility, an independent consulting & advisory firm. He covers the electrification, automation, connectivity, and sharing of automobiles through the lens of new technologies and business models. This is reflected in his teaching at Stanford University as well as in his professional engagements. Prior to his independent consulting work, he hold positions at McKinsey & Company, Stanford University, and the BMW Group. He holds PhD and MS degrees in mechanical engineering.
---
Presentation
The IAMTS – an international alliance for enabling safe and scalable deployment of connected and automated vehicles
The approval of highly automated and connected vehicles according to global regulations and standards is essential for their safe and reliable development and deployment around the world. But existing regulatory safety frameworks applicable to conventional vehicles and their components are insufficient to fully assess the operational characteristics of current and future automated vehicle technologies. With increasing automation, vehicles transform into cyber-physical systems. Therefore, new safety and safety validation challenges along the vehicle lifecycle must be considered. This presentation will discuss those challenges and present a unique, groundbreaking international alliance of key stakeholders to harmonize and accelerate standardization through the development of de-facto standards and best practices.