Speaker Details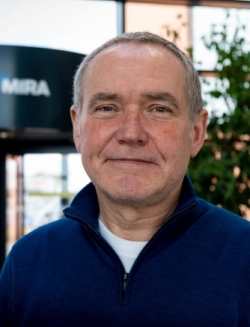 Chris Reeves
Chris Reeves is the Head of Connected Autonomous Vehicles Technologies at HORIBA MIRA. His focus is in the field of intelligent and connected vehicles and has extensive experience in sensors, embedded electronics, communications and the verification and validation of CAV related technologies. He is the programme director at HORIBA MIRA for projects relating to establishing CAM TestBed UK as well as a founding member of the Steering Group, a programme enabling CAV technologies to be deployed on UK public roads. His is a highly experienced technical manager with a proven record of supporting the development of high technology solutions.
---
Presentation
Determining the performance of an ADS through three key questions.
ADS are transforming how we travel, systems are becoming more prevalent, more complex and broader in their application in an unpredictable external environment. This creates a major technical challenge, how to ensure the features are safe and functionally robust without exponentially increasing validation and verification time and cost. HORIBA MIRA's ASSURED CAV centre of excellence uses a multi-pillar approach and novel techniques to answer three critical questions, what to test, how to test and when to stop to ensure vehicle performance is determined for real world complexity.