Speaker Details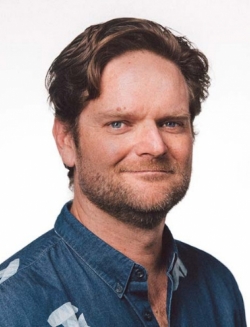 Capm Petersen
For more than two decades Capm Petersen has been bringing emerging technologies to market, applying his product development, UX and logistics experience. He has a broad understanding of many industries ranging from smart cities, VR/AR, blockchain, AI, entertainment, telecom, supply chain, sustainability, advertising and e-commerce and has worked with the world's largest brands including Coca Cola, Verizon, Universal, Barack Obama, Qualcomm, Conde Nast and M&C Saatchi. Capm currently leads the innovation team designing the VERSES Spatial Intelligence platform to help global enterprises spatially transform by networking together operations, security, AI, and IoT.
---
Presentation
Compliant testing and simulation of autonomous systems
The complexity of autonomous systems and ecosystems presents a significant challenge in ensuring they make sense of their environment, learn, adapt and make decisions while remaining compliant with legal frameworks and public safety requirements. VERSES and DENTONS are addressing this challenge by offering a new approach to technological standards. VERSES builds intelligent agents that align with human values, ensuring privacy and security through robust and transparent algorithms. DENTONS provides legal and regulatory advice to help clients navigate the complex landscape of autonomous vehicle regulations and liability frameworks. Together, they offer a unique perspective on testing and deploying autonomous systems responsibly.