Speaker Details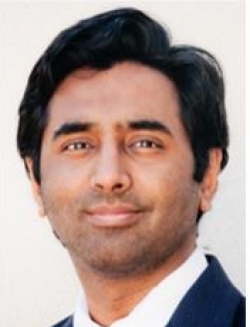 Ajay Vemuru
Ajay Vemuru is Director, PNT Simulation at Spirent Communications. With over a decade of experience in location technology, Ajay's work enables Spirent to acquire fresh insights and make better decisions, accelerating business success. During his tenure at Spirent, he has held multiple positions: from leading the launch of multiple successful products to facilitating the development and execution of a business plan to enter new markets. Before Spirent, Ajay worked as a software engineer and research engineer at two of the leading semiconductor companies in Silicon Valley. Ajay has chaired technical sessions and hosted panel discussions at various industry conferences and and seminars. Ajay holds a master's degree in electrical engineering from Ohio University.
---
Presentation
Turning miles into minutes with greater realism in test
Testing in the lab saves engineers time and money over road testing, and delivers results that have greater traceability and repeatability. For this reason, increasing realism in lab testing is a potential game changer for automotive developers. In this presentation we'll look at how to ensure a hardware-in-the-loop test environment is optimized for realism, particularly by reducing the impact of latency. We'll look at how you can recreate the local signal environment to give a better idea how your equipment will perform on the road, including by using record & playback. Lastly, we'll discuss how you can bring multi-sensor testing in the lab.