Speaker Details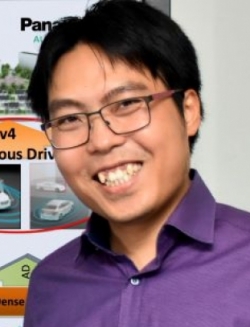 Duong-Van Nguyen
Dr. Duong-Van Nguyen is the Head of ADAS at Panasonic Automotive Systems Europe (PASEU) based in Germany, where he is also the representative of PASEU at EU commission. Before, he worked as R&D Manager at Hyundai Mobis (Germany) from June to August 2015, and as Research Engineer at Valeo (Ireland) from 2013 to 2015 after his Ph.D graduation in Robotics from University of Siegen (Germany, 2009-2013). Dr. Nguyen received three Research and Innovation Grants, including CARAMEL (2019), CPSoSAware (2020), and TRUSTEE(2022) by European Research Council. He has published 1 book, 2 book chapters, and a number of journals and conferences.
---
Presentation
Fully autonomous parking based on 360° camera system
Automated parking has been dominated by ultrasonic-based systems for the last decade. Such systems have fundamental limitation in range and scene understanding, and thus can only cover simple use cases with relatively low success rate. This presentation will introduce a novel approach of fully autonomous parking purely based on camera systems. The system can cope with all scenarios including today-operational design domain and additional challenging use cases such as misalignment, narrow, small/thin obstacles (pole, baby, trolley, etc) and cluttered environments (bushes, nets, fence) with and without park marking. The success rate of the proposed system is much higher than the existing systems.