Speaker Details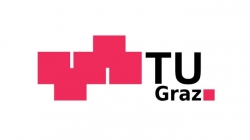 Arno Eichberger
Born 1969, Dr. Arno Eichberger studied Mechanical Engineering at the University of Technology Graz, where he graduated 1995. He received a doctor's degree in technical sciences in 1998 with distinction. From 1998 to 2007 Arno Eichberger was employed at MAGNA STEYR Fahrzeugtechnik AG&Co. Since 2007, Arno Eichberger is employed at the Institute of Automotive Engineering (TU Graz) as vice-director of the Institute and head of the research area Vehicle Dynamics. His researches include development and testing of automated driving, human-machine interaction, vehicle dynamics control and suspension development.
---
Presentation
WACHsens, a unique database for AI based driver state classification
Semi-automated vehicles on SAE L3 are now entering the market and driver monitoring to observe take-over availability is needed for vehicle certification. However, driver state classification based on AI methods for drowsiness today lacks reliability in accuracy, robustness and predictability. Here we present the results of an extensive driver simulator study that shows top performance in drowsiness classification. Ninety-two volunteer drivers were tested in alert and drowsy state as well as in manual and automated driving state. We also present how to access to this database, which is unique in terms of quantity and quality of the data.