Speaker Details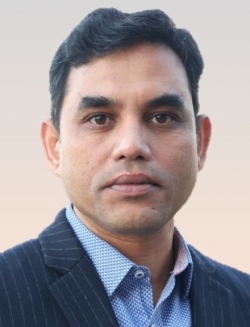 Subrata Kundu
Subrata Kundu is a Senior Manager and head of the automotive products research laboratory (APL) of Research & Development Division at Hitachi America, Ltd. in Farmington Hills, Michigan. He leads a research team focused on advanced driver assistance systems (ADAS), autonomous driving (AD) and connected services for the future smart cities. Prior to working at Hitachi, Dr. Kundu worked as a postdoctoral fellow at the Toyota Technological Institute and as a project assistant professor at the University of Tokyo in Japan. His research interests include connected automated driving, robotics, and intelligent systems.
---
Presentation
Smart routing solution to maximize safety of connected automated vehicles
With the recent advancement of sensing, AI, and automation technologies, connected automated vehicles have gained significant attention nowadays. As the acceptance of connected automated vehicles increases, innovative connected applications to improve safety and operational efficiency as well as to reduce the possibility of error are also beginning to emerge. We have been developing connected mobility platform FALCON®, which enables improved collaborative applications for connected automated vehicles. This presentation will introduce an innovative routing solution to maximize the time of automated driving for a connected automated vehicle using connected mobility platform FALCON®.