Speaker Details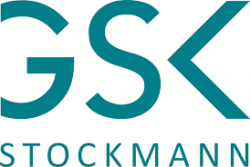 Jörg Kahler
Joerg Kahler is a partner with the German law firm GSK Stockmann and the head of the firm's IP/ IT prac-tice group. He has been part of the firm since 2001. His main area of practice is information technology law and data privacy law. Joerg has a wide range of experience in advising on innovative technology pro-jects and digitalization projects. He acts for well-known clients in the automotive, aviation, and enter-tainment sector. He publishes and holds speeches concerning innovative and legal disruptive technology issues, like artifi-cial intelligence, autonomous driving technology and new mobility concepts.
---
Presentation
Autonomous Driving in Germany: The future of cars as smartphones
With the enacted Autonomous Driving Act in 2021 Germany created the world's first legal framework for Level 4 vehicles on public roads. Where do we stay now? What is the current legal framework, also be-yond Germany. With the disruptive entrance of new players in the market, what challenges does it im-pose on our concepts of liability and warranty? The presentation will also give an outline on the still re-maining challenges regarding the issues of data privacy and data security.