Speaker Details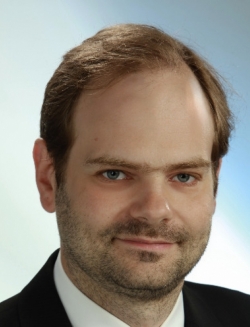 Ralph Grewe
Dr. Ralph Grewe started his career at Continental in 2011 with a PhD position in the field of environment modeling at the Advanced Engineering of Systems & Technology, where he took over the position as group leader for perception and environment model in 2016. In 2018 he became the Domain Owner for the CEM and Localization Domains in the Program Automated Driving. Since January 2022, he is the Product Manager of Perception at the Innovation Line Driverless of the Systems & Software Business at Autonomous Mobility.
---
Presentation
Generic fusion methods on the way to data driven development
At the innovation line driverless, we're operating prototypes to understand the challenges and impact of AD. At the core of the AD system in our vehicles is a dynamic grid based fusion. It provides free space and generic objects to our planning stack in prototype vehicles to ensure the planning of a safe trajectory also when encountering unknown objects. We show examples of the system behavior in challenging perception and planning scenarios. To further push the performance and reliability of the perception, we show how AI based methods fit into the inputs and outputs of our fusion system and how we integrate these into our data loop. Based on our experience of the demand for high-quality sensor data we developed the concept of the CoSAr, which is the next step in the industrialization of L4 vehicles by providing a multi modal sensor array solving the challenges of calibration, integration and maintenance also when the number of vehicles is scaled up.