Speaker Details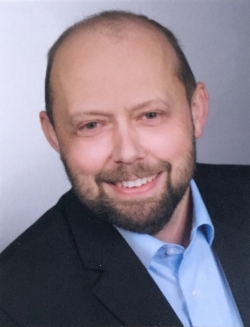 Markus Kremer
Markus studied telecommunications engineering at FH Aachen from 1998 to 2004, and gained work experience at FEV Europe GmbH, Aachen during his years of study. He was also part of the prototype vehicle build up, calibration gasoline and CNG engines at Meta Motoren- und Energietechnik GmbH, Herzogenrath from 2004 to 2008. In 2008 he became a project and subproject leader for software development for electric and hybrid vehicle control units in the electric and electronics business unit at FEV Europe GmbH, Aachen. Since 2016 Markus has also been a lecturer at FH Aachen, teaching digital development tools. Since 2022 he is working in HiDrive project for FEV.io GmbH, Aachen and works in FEV.io for project lead in area of ADAS and AD for software development.
---
Presentation
Logging tools recommendations for HiDrive
The Hi-Drive project is pushing automated driving further towards High automation. The feasibility of high-level automation is tested in different conditions across Europe from south to north free from earlier narrow Operational Design Domain (ODD) characterising SAE L2-L3 automation. This presentation about Logging tools recommendations for HiDrive EU-funded project responds to variable research questions as formulated in the project methodology and further on via a concrete signal list as defined for the evaluation needs. Furthermore, even broader logging needs were considered when making recommendations for data loggers. Several reference loggers were defined and recommended which met the aforementioned needs.