Speaker Details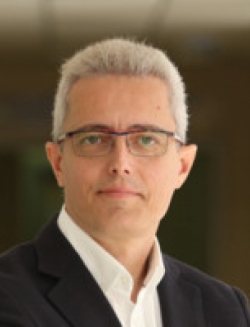 Kerem Par
ADASTEC's co-founder and CTO, Dr. Kerem Par, has over 25 years of experience in software development. He specializes in automated driving systems for public transit buses and leads product development and technology management. Dr. Par holds BSc., MSc., and Ph.D. degrees in computer engineering, with his doctoral work focused on "Efficient Mapping of ADAS and AV Algorithms onto Multi-core Architectures". His experience includes designing and developing large-scale software systems, as well as working on telecommunications, IoT, mobile, and location-based services.
---
Presentation
Next Stop, autonomous transit buses!
Adastec Corp. deployed the first real-life pilot of a full-size, electric, Level 4 automated transit bus in the United States (Michigan) and Europe (Norway). Both buses are operating on public roads and carry passengers on a daily basis. Adastec Corp. tells the story of the future of electric and autonomous transit buses, the road to receiving NHTSA/TUV Nord approval, collaboration efforts with municipalities, bus OEMs, bus operators, federal, state and local governments, and the journey to becoming the first and currently only autonomous bus software provider in the United States and Europe.