Products on Show
AI deep learning technology supercharges MLOps
AIMMO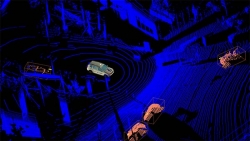 At the expo, AI data specialist Aimmo will launch its patented deep learning AI 'smart labeling' and inspection technology to the European market.
---
Holistic testing of in-vehicle networks to support TSN communication
TSN Systems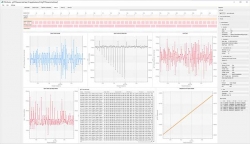 TSN Systems will showcase its next iteration of TSN Tools and TSN Box. This ecosystem is a holistic solution for the analysis and testing of in-vehicle networks that supports Time Sensitive Network-based communication.
---
High-performance radars for increased safety of autonomous vehicles
Smartmicro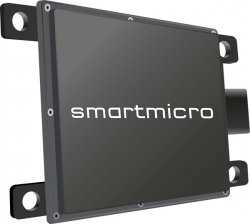 The many safety-improving features of Smartmicro's radars premiering in 2022 include detecting potential collisions, triggering warning signals to the vehicle's driver and supporting automated parking.
---
High-speed in-vehicle data recording
Siemens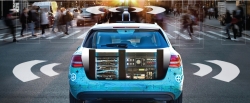 The introduction of higher levels of autonomy in modern vehicles by means of advanced driver assistance systems (ADAS) and fully autonomous cars in the longer term, comes with the requirement for extensive testing.
---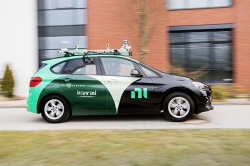 Recording sensor data on the road remains crucial to the autonomous driving sector, as this is one of the key data sources for the data- and software-connected ADAS and AD validation workflow.
---
Open-architecture, ruggedized platform for AV development
Klas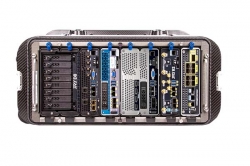 At this year's expo, Klas will showcase its Ruggedized Autonomous Vehicle Network (RAVEN): an open-architecture platform for the development and assessment of autonomous driving stacks.
---
Synthetic sensor data platform for machine learning
Applied Intuition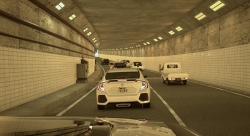 Representatives from Applied Intuition will be on hand at the expo to share more about the company's research on effective applications of synthetic training data.
---
Open-innovation autonomous vehicle and testing platform
OPINA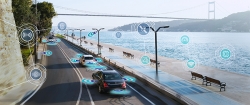 OPINA is building one of Europe's leading open-innovation autonomous vehicle (AV) design and development platforms together with important cluster services to support SMEs, startups, R&D organizations, OEMs, academics and researchers.
---
Offboard and onboard validation and verification
Ivex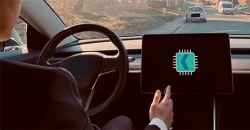 Ivex solutions enable engineers to speed up the AD/ADAS development and validation cycle without compromising safety.
---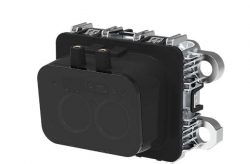 Now that ADAS and AD systems have arrived in the compact class and manufacturers are vying for Level 3 certifications, no OEM can ignore modern driver assistance and automated driving systems.
---
AI certification, vehicle cybersecurity homologation and certification services
CertX AG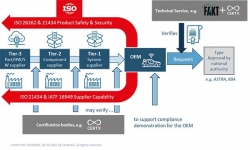 Artificial intelligence has already become an everyday technology: voice recognition, autonomously flying drones and even self-driving cars.
---
Triple-band antenna and smart GNSS signal splitter
Tallysman
Tallysman Wireless, a Canadian manufacturer of high-precision GNSS antennas and accessories, will demonstrate its automotive-certified triple-band antenna (TWA928L) and smart GNSS signal splitter (TW162A) at the expo.
---
Soft-body physics simulation with autonomous sensor suite
BeamNG GmbH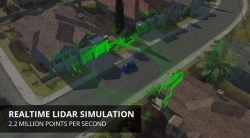 BeamNG is an international tech company operating in the automotive and gaming industry with two products: BeamNG.tech and BeamNG.drive.
---
Cloud-based data management and analytics
Intempora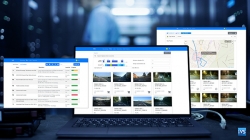 Intempora will present its Intempora Validation Suite (IVS), a cloud-based data management and analytics tool for automated driving.
---
Vehicle dynamics models for autonomy simulation
Mechanical Simulation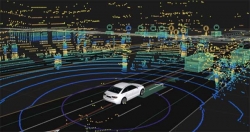 Mechanical Simulation Corporation will be in Stuttgart to explain more about its recent acquisition by Applied Intuition and how this will allow customers to combine Applied's simulation and software tools for autonomous vehicle (AV) development with its own vehicle dynamics simulation software.
---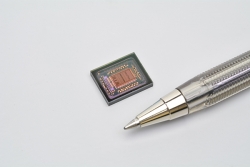 From flash to scanning, ToF to FMCW, 905nm to 1,550nm and APD to SPAD, many considerations must be made when designing a new lidar module.
---
Absolute positioning for AVs
Trimble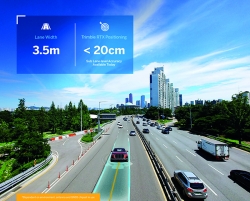 Trimble will demonstrate its absolute positioning solutions that complement relative sensors within an ADAS or autonomous vehicle system.
---
True solid-state multi-beam lidar
XenomatiX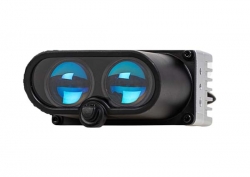 In 2021, XenomatiX launched XenoLidar-X, a true-solid-state lidar designed for high-resolution, accurate analysis of the vehicle's surroundings.
---
HIL demo: connecting physical ECUs to simulation software
Xylon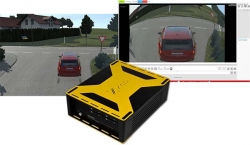 Embedded electronics specialist Xylon is offering live demonstrations of its complete demo HIL system that converts sensory data generated by a software simulator into real automotive stimuli for the attached parking assistance ADAS ECU.
---
Advanced technology for platooning
Horiba Mira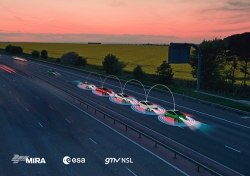 The PLATONIC project, a collaboration between HORIBA MIRA and GMV NSL, funded under the ESA Navigation Innovation and Support Program (NAVISP) stimulating innovation in the PNT domain, addresses advances in cooperative positioning and integrity algorithms for platooning applications.
---
Visualization and sensor realism for virtual test drives
dSPACE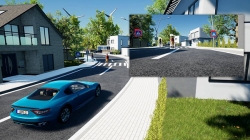 In Stuttgart, dSPACE will be presenting Aurelion, its new solution for sensor-realistic simulation, which integrates high-quality visualization and realistic sensors into processes for developing and validating driving functions.
---
Seamless lidar integration for 360° visibility
Blickfeld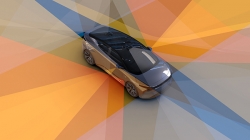 At this year's show, Blickfeld will be highlighting its seamless integration concept for lidar sensors to allow an all-round view.
---
Heaters to maximize sensor performance
Backer Calesco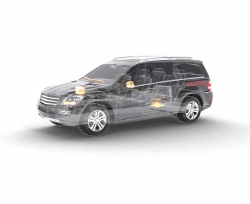 Those seeking to safeguard their sensors should visit Backer Calesco's booth, where the company will showcase heaters for different types of ADAS and AV sensors, including front-view, side-view, rear-view, radar, lidar and parking cameras.
---
Accelerating a safe and autonomous future
AVL List GmbH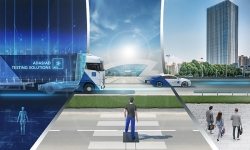 Visitors looking for the latest engineering services, simulation competence, testing tools and methods to aid the evolution of automated driving (AD) should head for AVL's booth in Stuttgart.
---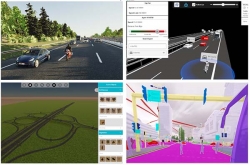 At this year's expo, Automotive Artificial Intelligence (AAI) GmbH will showcase its 'Replica of the World' (Replicar) simulation platform for near-to-real-life MiL, SIL, HIL and VIL testing. Its complete solution portfolio is based on Replicar and consists of tools and services for smart and efficient testing and validation of ADAS/AD systems in simulation.
---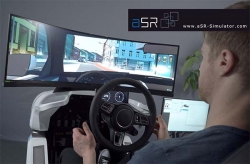 For safety reasons, legislation only allows for Level 3 and Level 4 vehicle automation under very specific conditions: for example, a safety driver must be able to intervene in critical situations.
---
Automated driving full software stack
aiMotive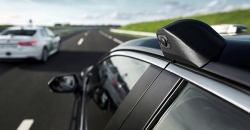 The complexity of driving automation has advanced significantly since the development of assisted driving systems with L2 ADAS functions, such as adaptive cruise control or lane keeping.
---
Compact aVDS static driving simulator
AB Dynamics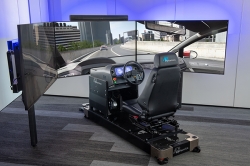 At ADAS & Autonomous Vehicle Technology Expo 2022, AB Dynamics will be presenting its compact aVDS static driving simulator, which uses key componentry and software from the dynamic aVDS and packages it in a compact, easy-to-install and portable format.
---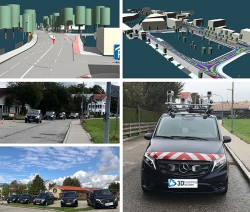 High-precision HD reference map data is fundamental for the validation and testing of autonomous vehicles and as the basis for simulation applications.
---