Speaker Details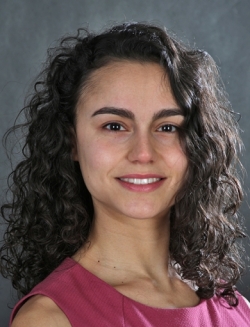 Clara Marina Martinez
Dr Marina Martínez leads simulation tasks in ADAS projects at Porsche Engineering, and is one of the drivers of the Porsche Engineering Virtual ADAS Testing Center (PEVATeC). She holds a PhD in Intelligent Hybrid Electric Vehicles and an MSc in Automotive Engineering from Cranfield University, where she is a guest lecturer. After three years at AVL Powertrain UK, in 2017 she joined Porsche Engineering Services GmbH to initiate PEVATeC, which currently supports virtual ADAS development in VW/Audi/CSO projects.
---
Presentation
Project-oriented flexible simulation environment for ADAS/AD Development
ADAS & AD involve a wide variety of assistance levels, private and commercial transportation, vehicles of various size, performance and usage, shall function through continents, geographical areas, and from big metropolis to long straight highways. There is no tool or feature suitable for any ADAS/AD project and for the entire project life-time. In Porsche Engineering we are project oriented. Our aim is to support our customer projects throughout development and adapt our simulation environment PEVATeC to do so. How do we work with PEVATeC in projects? How can your project benefit from using PEVATeC? We will do our best to provide an answer to these questions in our session.