Speaker Details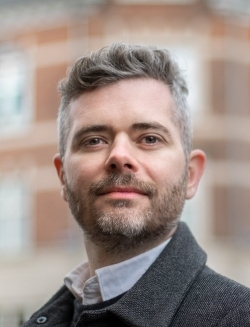 Christian Bering Pedersen
Before joining Holo in 2018, Christian had a background in technology consulting, working for Devoteam and Accenture. He has a master's degree from the IT University of Copenhagen. Before becoming CEO in July 2020 he was the director of technology, data and operations. As CEO, he is focused on positioning Holo as the leading company for implementing autonomous systems on public roads and in the sky.
---
Presentation
Bringing autonomous vehicles to the roads of Scandinavia
There is plenty of hype around autonomous vehicles, but what is the current situation in terms of practical implementation? Christian will present the current status of Holo's work on bringing autonomous shuttles to the roads of Norway, Sweden and Denmark. Challenges include getting the right approvals from authorities, finding the right routes, operating in adverse weather conditions, training and managing a crew of safety drivers (still required by law), collecting and analyzing operational data and many more. Reality doesn't look like the hype – but the current reality of AVs is still pretty exciting.