Speaker Details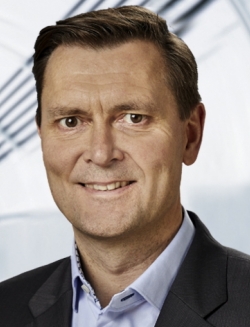 André Rolfsmeier
André studied electrical engineering at the University of Paderborn, Germany. He joined the engineering department at dSPACE GmbH in 1997, focusing on ECU software prototyping. In 2000 he spent time on assignment at DaimlerChrysler in Auburn Hills, USA. In 2001 he became product manager at dSPACE GmbH with responsibilities including ADAS/AD, V2X and virtual validation technologies. Since 2019 he has been director of strategic product management in the Automated Driving & Software Solutions business unit.
---
Presentation
Do you have the right data for AV development?
Petabytes of data are recorded during AV development and the costs for managing the data are immense. In this talk, we will explain how to explore, tag and manage huge amounts of data efficiently. By means of AI-based detectors, you will gain a deep understanding of what data you already have and what data is still needed to develop and test safety-critical perception and autonomous driving systems. Using our own data acquisition vehicle, we collect 30+ TBs of data per test drive. Our experience in automatically detecting defined traffic scenarios in real time during driving or in post-processing will be shared.