Speaker Details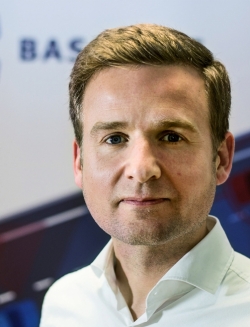 Eric Richter
Dr Eric Richter is director of technology innovations and co-founder at Baselabs. With his strong technology and market perspective, he brings in new requirements for the development of Baselabs products, such as sensor fusion for embedded and series devices. He holds a PhD in the field of data fusion for automated driving and publishes about sensor fusion technology.
---
Presentation
Next-generation sensor fusion
Next-generation driving functions, like automated driving in urban environments or automated parking, are targeting an increasing number of highly complex scenarios with many different traffic participants and object types. Next-gen sensors, like high-resolution radars or cameras with semantic segmentation information, provide detail-rich information about the environment. Current sensor fusion approaches have shortcomings in dealing with the requirements that arise from such settings. We will present the next-gen sensor fusion technology, which provides information for static and dynamic objects as well as free space, with high quality and robustness, through an integrated sensor fusion approach.