Speaker Details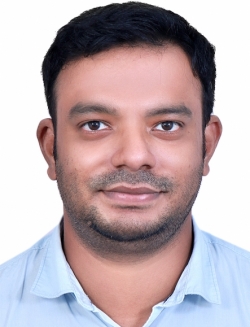 Jihas Khan
Dr Jihas Khan has more than 10 years of experience in the simulation and validation of ADAS and autonomous driving (AD) systems. His major areas of work and research are the design and development of virtual test platforms for ADAS and AD, enabling left-shifting of AD validation, ensuring process compliance for virtual validation, developing virtual ECU platforms, tool development for increased test efficiency, test automation framework design and test execution for AD/ADAS systems. He has authored more than 20 international journals and research papers. He is a PhD graduate from NIT Calicut, India, and his research topic was 5G.
---
Presentation
Left-shifting the validation of autonomous driving using simulation
Simulation is an ideal choice for the left-shifting of AD validation, ensuring quality, cost and time savings. Software-in-the-loop testing, synthetic scenario simulation, virtual ECU development and hardware-in-the-loop testing are various types of virtual validation of AD, which will be explained with use cases in the presentation. However, ensuring process compliance and uniform data exchange is of paramount importance for these virtual simulation scenarios. The presentation will also touch on how the ASAM open framework can play a vital role in ensuring the uniformity of test and simulation frameworks. The presenter will show case-relevant live work samples.