Speaker Details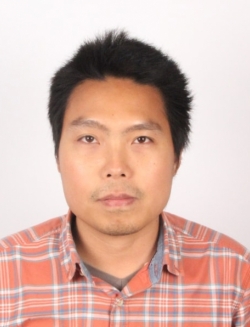 Duong-Van Nguyen
Dr. Duong-Van Nguyen is the Head of ADAS at Panasonic Automotive Systems Europe (PASEU) based in Germany. He is recognized as the Senior IEEE, and a member of IEEE standard P2020. Dr. Nguyen has been a pioneer and leading scientist in the fields of ADAS, Autonomous Driving, Robotics & Machine Learning, where he has published 1 book, 1 book chapter, 1 springer magazine, 7 journals, 23 conference papers, and 9 patents. His research group at Panasonic demonstrated the world-first level 4-autonomous parking at ITS World Congress 2021, and the state-of-the art of 3D Sensing and Parking in CES 2020, CES 2021, and CES 2022. Dr. Nguyen and his PASEU team received three Research and Innovation Grants CARAMEL (2019), CPSoSAware (2020), and TRUSTEE(2022) by the European Research Council. Before, he worked as R&D Manager at Hyundai Mobis (Germany) from June to August 2015, and as Research Engineer at Valeo (Ireland) from 2013 to 2015 after his Ph.D graduation in Robotics from University of Siegen (Germany, 2009-2013).
---
Presentation
Bridging ADAS to AD in mass production
The presentation will discuss the gap between current ADAS systems and expected ADAS and AD systems; technologies to enable 3D sensing using low-cost sensors by available ADAS ECU; advanced sensor fusion to compensate the deficiencies of one system with the abilities of others. It will also introduce a world-first L4 parking system that uses low-cost sensors.