Speaker Details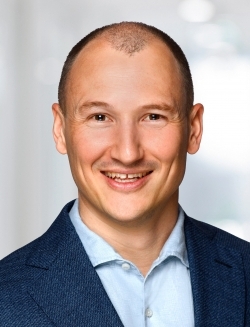 Benjamin Engel
As global technology manager, Ben is responsible for the coordination and architectural support of simulation-based standards at ASAM. The current focus is on the integration and continued development of the OpenX standards (OpenDRIVE, OpenSCENARIO, OSI, etc) to ensure their compatibility with the rapidly growing demand for standards for highly autonomous mobility. Ben has extensive experience with simulation, with a specialization in its application for safety and homologation within the automotive branch. His management experience was obtained directly in the simulation industry, both for the European market and internationally through the strategic development of international CAE support offices for clients across the globe.
---
Presentation
The ever-developing testing landscape for ADAS and AD
Both virtual and scenario-based testing continue to gain traction as primary testing techniques for multiple goals in the industry, including for homologation and safety argumentation. What implications do these 'new kids on the block' have for other, more established testing methodologies and workflows? What does the industry need to take into account when including these techniques in a full-featured testing campaign? What does this developing landscape require from technical services and standardization organizations? This presentation will give insight into ASAM's latest study group on test specifications, released in Q1 2022. It aims to start answering these questions and more, to kick-start further discussions and activities around testing and validation for AD. It will go over some of the next steps the industry and standardization organizations need to take to provide a fully-fledged collaborative testing approach for ADAS and AD.