Speaker Details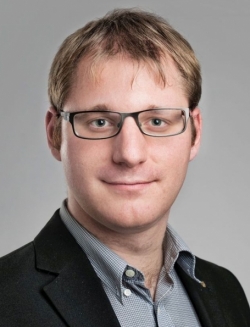 Árpád Takács
Árpád Takács joined Continental's AI Development Center team at Budapest in 2021, building and leading a group of engineers focusing on comprehensive environment modeling in various autonomous driving applications. Holding a master's degree in mechanical engineering from BUTE Budapest, he received his PhD in surgical robotics from Óbuda University. Árpád has more than 6 years of engineering and business development experience in the autonomous driving industry in both startup and corporate environments.
---
Presentation
Leveraging AI in modern sensor fusion applications
As AI-based sensor data processing becomes a standard in autonomous driving applications, modern sensor fusion approaches allow the comprehension of complex environments. This opens space for the simultaneous handling of static and dynamic obstacles, ambiguous situations, and a more general solution to edge cases. We will discuss some of these challenging scenarios we come across during our daily work at Continental, and will provide an insight to how we leverage AI-based methods to tackle them in real-world applications.