Speaker Details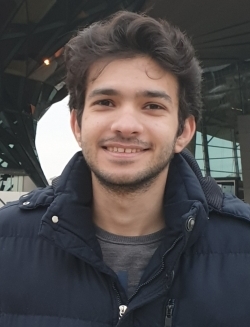 Mahmoud Serour
Recently selected by Business Insider as one of the rising stars in the self-driving industry, Mahmoud is currently leading the autonomous driving team at Brightskies. He is a graduate of Alexandria University's electric control and power department and currently pursuing his MSc in computer science at Georgia Tech. Mahmoud's main focus is autonomous driving and powertrain applications, with five years of experience in system engineering. One of his notable contributions was the development of the fail-operational architecture and the safety strategy of RIMAC-Nevera for both the autonomous driving system (driver coach) and the brakes.
---
Presentation
Verification strategy of a complete Level 3/Level 4 AD stack
This talk presents ODD-centric verification of the perception, mapping, localization, path planning and vehicle control modules of a Level 3/Level 4 autonomous driving platform. The presented approach follows two levels of verification, component-based methods and a holistic approach for an exhaustive failure mode analysis. The diversity of the presented methods ranges between simulation-based models and deployment-based tests to ensure complete coverage of corner cases and realistic analysis of the algorithms. The findings presented are the results of challenges encountered during the deployment of a Level 3 robotaxi project at KAUST in Saudi Arabia.