Speaker Details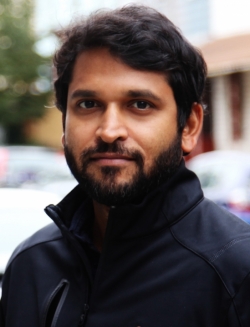 Ro Gupta
Ro is the vice president of automated mapping at Woven Planet, the advanced mobility subsidiary of the Toyota Motor Corporation. Ro leads a global team of experts in machine learning, computer vision, robotics, and geospatial engineering to develop and deliver automotive-grade road intelligence products that serve as the backbone of automated driving systems. These products, which include highly scalable base maps and a cutting-edge system for map freshness, deliver the reliability and efficiency needed to support safe autonomy for all. Before Woven Planet, Ro co-founded and served as CEO of CARMERA, a spatial AI company that used vehicular data-sourcing and remote sensing to capture road- and lane-level change with high-definition accuracy. He joined Woven Planet as part of the acquisition of CAMERA in July of 2021, which brought the company's crowdsourced change management technology into Woven Planet's mapping stack. Previous to CARMERA, Ro created data products at Disqus and helped grow the digital discussion network to reach billions of users. Prior to that, he held technology business development roles at Disney, and strategic advisory roles for Fortune 500s and NGOs in the United States, South America, and Africa. Ro's work on autonomous mobility, machine learning and computer vision began at Princeton University, where he majored in Civil Engineering and Operations Research. He earned his MBA from Northwestern Kellogg. Born in Kolkata, India, he is based today in New York and Tokyo with his family.
---
Presentation
Mapping change: new approaches to map maintenance for AD applications
Map maintenance - the updating of maps to account for changes in the road - has long been one of the most challenging aspects of automotive mapping, especially for automated driving applications. This complexity is becoming ever greater as automated driving technology proliferates and accurate, reliable automotive-grade mapping is needed at continental scale. In this presentation, AMP NA director Ro Gupta will help size this 'change' problem and discuss new, multimodal approaches to managing change, using examples from recent work. The presentation will pay particular attention to the challenges presented by urban mapping and the technical solutions needed to map cities at scale.