Speaker Details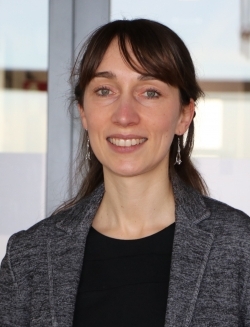 Anne Stockem-Novo
Anne Stockem Novo is a professor of applied artificial intelligence at the University of Applied Sciences Ruhr West. As an algorithm developer at ZF Automotive Germany, she gained senior experience in the automotive industry, where she applied machine learning techniques and deep learning for decision making. Her research activities remain within the domain of automated driving.
---
Presentation
AI-based scene prediction for automated driving
Safe handling of automated vehicles requires anticipation of the traffic scene several seconds ahead. In the publicly-funded KISSaF project, a measurement vehicle is equipped for taking data. Within the project, the gained data is used for the development of a robust scene prediction model and testing with standard metrics as well as functional KPIs with a scenario-based test approach under realistic conditions. State-of-the-art deep learning techniques are used to tackle all kinds of scenarios, including highway and rural as well as urban scenarios.