Speaker Details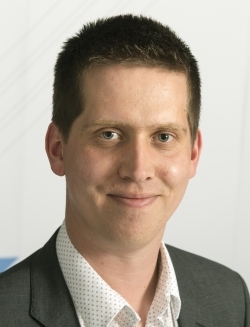 Tim Edwards
Tim has 15 years' experience as an automotive consultant specializing in the development, safety, verification and validation of ADAS and CAV technologies. He has led a diverse portfolio of innovative research projects in this area and continues to work at the forefront of this topic. Tim is actively engaged with industry working groups and standards bodies to develop future CAV requirements and processes that will help to ensure the deployment of new technologies that are functional, safe and robust.
---
Presentation
Vehicle platooning with dynamic performance optimisation
Vehicle platooning presents an opportunity to leverage automation and connectivity in combination to operate safely and efficiently in highway driving. The PLATONIC project, a collaboration between HORIBA MIRA and GMV NSL, funded under the ESA Navigation Innovation and Support Program (NAVISP) stimulating innovation in the PNT domain, addresses advances in cooperative positioning and integrity algorithms for platooning applications. This presentation will describe the project approach with a focus on the design and validation challenges, and how real-time integrity monitoring can be used for dynamic optimisation of vehicle speeds and following distances.