Speaker Details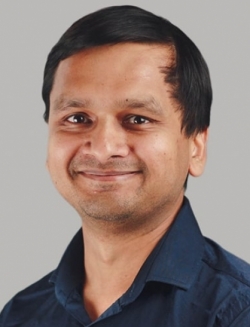 Varun Mittal
Varun Mittal is a General Manager at Applied Intuition, and he leads global customer engagements as part of his role. Prior to this, he worked at both Bosch and Aptiv for several years where he led initiatives around system engineering, on-road fleet testing and simulation-based workflows. Through his background, he brings a unique perspective on how ADAS and autonomy is being developed and deployed globally and what are the best practices and challenges that are being faced by companies today.
---
Presentation
Panel discussion - Next frontiers in ADAS and autonomous vehicles simulation
Simulation is an indispensable tool in the development of ADAS and Autonomous Vehicles. Simulation tools and processes must keep pace with the rapid advancements happening in ADAS and AV technology stacks. This panel will share unique insights into the current state of ADAS and AV simulation technology and the next frontiers that the field faces. We will hear expert perspectives from an automotive OEM, a Tier-1 supplier, an AV simulation company, and a prominent academic thought leader. The panel will dive deep into new capabilities, process improvements, and innovations in simulation technology that will address upcoming challenges in all aspects of the automated driving stack including sensing, perception, planning, and controls.