Speaker Details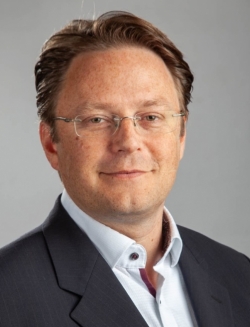 Robin Van der Made
Robin van der Made is Director Product Manager at Siemens Digital Industries Software - Simulation and Test Solutions. He received his master degree in mechanical engineering in 2000 and shortly after moved to the USA where he became an onsite engineering consultant for TASS International. In 2005 he became the engineer manager of the TASS International USA office and moved back to the Netherlands in 2007 to join the Product Management team. Since the acquisition by Siemens, his team of product managers and application engineers serve the automotive industry with software and hardware products, knowledge, and experience to design and validate Autonomous Vehicle systems for optimal safety and comfort.
---
Presentation
AV beyond the hype: how to prepare for mass deployment
The concept of AV has been proven in many pilots during the last decade. The first companies are offering commercial AV services at a limited scale. Now, the industry needs to prepare for scaling up. These vehicles will serve new locations with new driving environments, such as more variable weather and road conditions, diverse driving cultures and further challenges. How do we deal efficiently with this increase, especially in the light of scarce engineering resources around the globe? This presentation will show how to grow the expansion of AV efficiently without growing the underlying development and validation resources at the same pace.