Speaker Details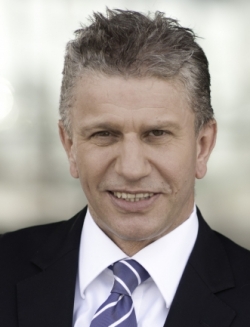 Alexander Bodensohn
Alexander is the Director Business Development at Aurora Labs in Germany and in charge of Partnerships, Business Development and Sales of the Aurora Labs Vehicle Software Intelligence solution for Europe. Prior to Aurora Labs, Alexander served as Senior Manager at Daimler R&D in different areas including Sensotronic, Quality/Reliability methods & strategies and Program Management.
---
Presentation
Rethinking testing and validation in an environment of increased connectivity
New testing, reporting and validation methodologies are needed to answer both the challenge of the growing amount of regulated functions and the frequency of new software. Testing methodologies and technologies are required to embrace continuous testing throughout the vehicle's lifetime, even on the road. Software quality maintenance is required to change from being reactive when an error has been detected to being proactive in detecting changes in the software functionality behavior before the error has occurred. A standard language using mathematical and technical methods is required to provide evidence of the changes in software for regulation.