Speaker Details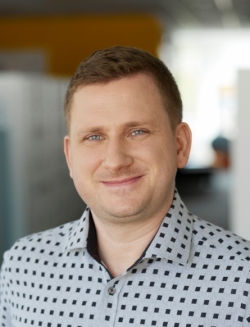 Árpád Maróti
Árpád Maróti is a System Architect at Continental with experience in various architecture roles in the field of advanced driver assistance systems. As agile development is getting more and more common in automotive software development, architects face new challenges. The importance of communication has increased a lot, balancing long-term and short-term goals needs constant effort, and fostering ideas coming from development teams can be a key to success. Working in this environment Árpád strives to find and implement best practices that respect the values of agile and still applicable to the special field of automated driving.
---
Presentation
Agile architecture in ADAS
What does agile mean for architects working at the field of ADAS? How is it possible to represent the values of agile in complex automotive projects, and what are the benefits of doing so? In this talk we are going to discuss the differences between classical and agile architecture work, and present various field-proven best practices for communication, change management, technical debt management and customer collaboration for automotive architects.