Speaker Details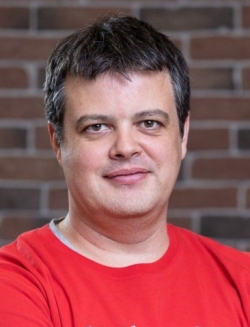 Raul Bravo
Raul Bravo is the creator and President of Outsight, the company that built the first LiDAR Software Processor. He holds a MBA degree from the College des Ingénieurs (Paris, France) in addition to being a UPC Telecom Engineer from Barcelona, Spain. He has built multiple start-ups from the ground up, including one that he took all the way to an IPO. In the course of his careers as an engineer and an entrepreneur, he has submitted 57 patent applications and garnered 39 awards and invited to speak at more than 40 global conferences about LiDAR, robotics and Self-Driving Cars.
---
Presentation
Automatic ground truth creation with LiDAR
Processing massive volumes of recorded 3D data is becoming increasingly necessary as LiDAR sensors develop in terms of performance, cost, and robustness. There are many use cases, not only in the pre-development stages of ADAS sensor integration, but also as a way to establish a baseline or "ground truth" against which other systems, such radar and camera, can be compared. Machine Learning solutions combined with manual annotation are already showing their limitations and high cost. The presentation will describe a method to process massive amounts of 3D data from different LiDARs, including Sensor Fusion, to deliver actionable ground truth data.