Products on Show
Absolute positioning for ADAS development
Trimble
The Trimble positioning ecosystem is a comprehensive suite of hardware, software, technology and professional services delivering precise, absolute positioning for every stage of ADAS development and implementation. Industry-leading GNSS corrections, ASIL-certified positioning engines, inertial fusion technology, flexible module platforms and advanced ground truthing systems offer a premier positioning ecosystem that is making autonomy development faster than ever.
---
High-speed, reliable data transfer
b-plus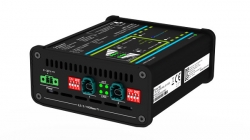 The new NETLion from b-plus is now faster than ever – with the company claiming data speeds of up to 10Gb/s, making it an ideal tool for the development, testing and validation of driver assistance systems.
---
Complete CI/CD pipeline
aiMotive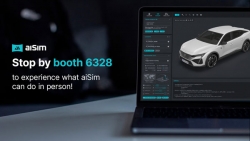 Since its inception in 2015, aiMotive has been working on creating a complete CI/CD pipeline integrating its simulator, aiSim. The company's technology enables end-to-end testing and validation of ADAS/AD systems, from SIL to HIL, thanks to its proprietary, efficient and ISO-certified engine.
---
Discovering unknown-unsafe scenario
Siemens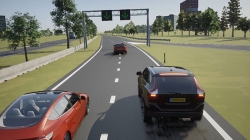 For the introduction of ADAS and autonomous vehicles, the SOTIF standard brings a shift in the safety case. It forces suppliers to have methods in place to reduce the number of unknown-unsafe scenarios by applying sufficient exploration and testing.
---
Data from simulation: from millions to hundreds
AILiveSim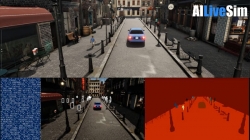 Simulation allows engineers to quickly test and refine the functionalities of autonomous mobile machines in a safe, controlled environment, improving the performance of the algorithms and the reliability and robustness of vehicles before real-world deployment – thereby significantly reducing development cost and time-to-market.
---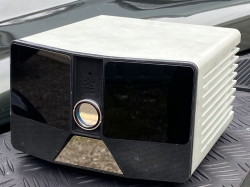 The L3CAM from Beamagine is a novel type of multimodal sensor designed to eliminate the hardware pain experienced by your software team. It aims for fast setup in vehicles targeting data collection campaigns. In a single 19x18x12cm box, the sensor encloses a high-resolution lidar sensor, an RGB camera and a thermal camera with a 60° FOV. The lidar sensor is fully solid-state and suited for rough data collection campaigns thanks to its IP67 enclosure. Data streaming is achieved through a single ethernet cable and all imaging modes are already fused thanks to an in-house, proprietary calibration and data fusion algorithms.
---
Test bench logger
ViGEM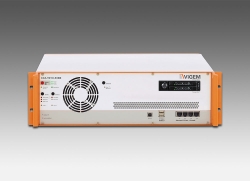 Measurement technology specialist ViGEM has extended its mobile high-end series CCA 9010 with the new CCA 9010-50BE. This test bench logger is designed for the validation of automated driver assistance functions in laboratories and development and production environments. As a further development of the CCA 9010-50 datalogger, the new model reliably records raw data from high-resolution cameras, radar and lidar sensors, as well as automotive standard buses and ethernet, at continuous data rates of up to 10Gbps. For applications in the laboratory, on test benches and in production environments, the CCA 9010-50BE is equipped with a 100-240 V AC power connection and uses a RAID array of standard U.2 NVMe SSDs as storage medium.
---
A Canadian manufacturer of high-precision Global Navigation Satellite System (GNSS) antennas and accessories, Tallysman Wireless will present its automotive-certified triple-band TWA928L antenna and smart GNSS signal splitter (TW162A).
---
Enhanced simulation platform
Spirent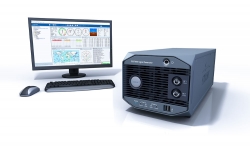 Spirent will be showcasing its PNT development framework for automotive. From accelerating the evaluation of vendors and designs in software, to bringing real-world environments into the lab, building realistic simulation scenarios and analyzing signal availability in the live operating environment, the Spirent automotive framework is helping to realize the next generation of vehicles and subsystems.
---
Next-generation data recording
Klas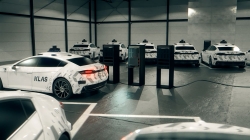 At this year's show, Klas will showcase its latest generation of data recording solutions, which include in-vehicle storage to extend the life of existing V&V toolchains, alongside the in-garage data offload station for faster access to data.
---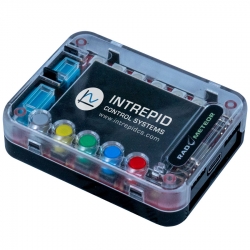 The adoption of 10BASE-T1S (IEEE Std 802.3cg) in the automotive industry has posed a challenge for many engineers who need to integrate this new standard into their systems. The lack of readily available tools and resources to interact with 10BASE-T1S networks has made it difficult for engineers to test, monitor and debug their designs.
---
Data storage solutions
Exascend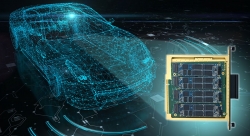 Exascend will showcase its storage solutions specifically designed for the automotive industry. Its flagship flash memory products include storage blades, PCIe 4.0 and SATA, as well as portable SSDs, featuring ultra-high capacities, extreme performance, low power consumption and excellent data security. Leveraging in-house R&D expertise and the latest NAND flash technologies, the company designs storage solutions featuring empowering technologies such as wide temperature support, adaptive thermal control (ATC), conformal coating, underfill, drive cloaking, hardware and firmware power loss protection (Dual PLP), TCG Opal encryption and many more.

Booth 6626


---
Real-time lossless compression software
Catana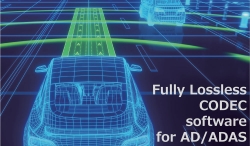 Catana Versatile Compression (CVC), an extreme lossless compression software, is widely used among Japan's major automotive manufacturers, the biggest energy company and semiconductor equipment manufacturers, creating remarkable cost and power consumption reductions.
---
Multisensor labeling
Kognic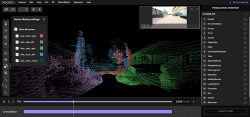 Multisensor labeling is a critical component in developing and validating a safety-critical perception system. Without it, data management efficiency is tough to achieve.
---
Soft-body physics modeling
BeamNG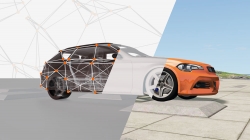 BeamNG's ADAS solution, BeamNG.tech, places highly detailed soft-body vehicle models within a virtual environment, serving as the user's digital twin or testing ground. The company believes soft-body physics modeling provides a more authentic vehicle behavior than the industry's typical rigid-body solvers. As a result, detailed tire, suspension and powertrain modeling reveal realistic damping and vibration behavior across an array of vehicles. BeamNG.tech offers an abundance of connectivity options catering to the needs of ADAS researchers, including Simulink coupling, a ROS bridge, Python and MATLAB integrations.
---
Digital loop demonstrator
dSpace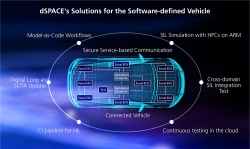 A comprehensive suite of tools and services for the software-defined vehicle (SdV) will be on display from dSpace, including a digital loop demonstrator, which will showcase continuous improvement of software functions, an end-to-end approach for digital homologation and a qualified V&V pipeline for SdV, enabling the approval of Level 3/4 systems.
---
Free field-of-view in any weather condition
Backer Calesco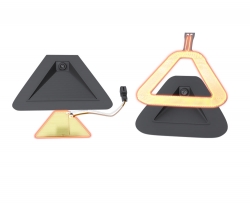 Visitors seeking heating options to enhance their ADAS (front- and rear-view cameras, radar, lidar) should stop by Backer Calesco's booth, where it will demonstrate its expertise in producing heaters that can meet individual heating specifications, many of which are in service with globally recognized companies. Its foil heating elements can be fitted with customized controls to ensure that the desired temperature is maintained. The company can design and fit thermal management systems (such as rigid/flex PCB controllers), a negative temperature coefficient, thermostats, temperature fuses and sensors directly to elements, in accordance with customer specifications.

Booth 6500


---
Data anonymization
Infiniq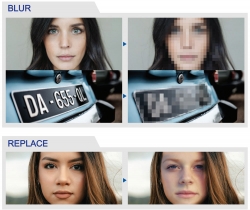 The topic of data privacy has gained significant attention, particularly in Europe. Major European corporations have been hit with hefty fines for failing to adhere to the GDPR privacy regulation. The growing concern for data privacy has caused many to take action and data anonymization solutions have emerged as the apparent answer to the issue.
---
Simplifying sensor calibration
Deepen AI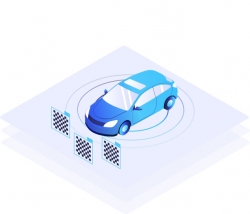 Deepen Calibrate is an easy-to-use web browser-based tool that supports both intrinsic and extrinsic calibrations, cutting the time spent on calibrating multisensor data from hours to minutes and thereby enabling accurate localization, mapping, sensor fusion perception and control.
---
Hyperspectral synthetic data platform
Anyverse

This June, Anyverse will showcase its recently launched hyperspectral synthetic data platform for in-cabin monitoring, autonomous driving and ADAS development (among other advanced perception systems) that accelerates the development of autonomous systems and state-of-the-art sensors. Anyverse is capable of supplying and covering all the data needs throughout the entire development cycle, from the initial stages of design or prototyping, through training/testing and ending with the fine-tuning of the system to
maximize its capabilities and performance.
---
Seamless neural network training
Cognata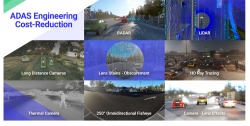 Discover Cognata Datalab, an innovative solution revolutionizing the training and evaluation of autonomous vehicle (AV) and advanced driver assistance system (ADAS) performance, at this year's show in Stuttgart. This state-of-the-art system utilizes synthetic data and an advanced simulation system to seamlessly train and fine-tune neural networks, resulting in more reliable and robust autonomous systems.
---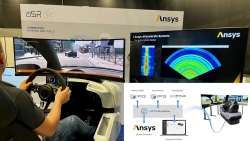 A new Ansys AVxcelerate sensor connector and a corresponding universal interface from aSR ensure AV developers can test and validate their virtual prototypes with the highest level of safety and quality.
---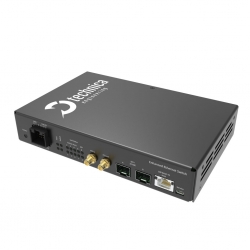 At this year's show, Technica Engineering will present its multigigabit (2.5, 5, 10GBASE-T1) automotive Ethernet, SerDes, wakeup over Ethernet (TC10), 10BASE-T1S, ILaS and MACsec solutions. These technologies can be developed and analyzed using the company's in-house testing equipment. In addition, Technica offers engineering consulting on the left side of the V-model, assisting in the design of modern E/E systems, and complementary testing services on the right side of the V-model. One highlight at the expo will be the company's new enhanced Ethernet switch, which is enabled with MACsec features. A demonstrator will show the basic functionality of establishing a MACsec protected link between two ECUs, as well as the configuration of keys in the user interface.

Booth 6302
---
Sensor cleaning systems
Kautex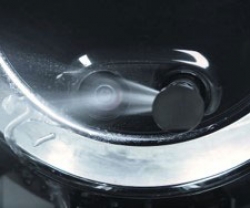 The Kautex Allegro cleaning system uses water and air cleaning to maximize the performance of sensors. The company combines its expertise in cleaning with its innovative Allegro dynamic test bench to simulate real-world environmental situations, including vehicle speed, temperature and rain. This informs its Allegro Premium Cleaning software, which controls the actuators of the cleaning system, and defines the best cleaning strategy based on sensor state, sensor prioritization and driving conditions. As such, it optimizes cleaning time and minimizes water and energy consumption. The cleaning systems can be used with L1 to L5 vehicles, from single camera cleaning points to camera and lidar combinations, up to multi-point sensor systems in highly automated vehicles.

Booth 6626

---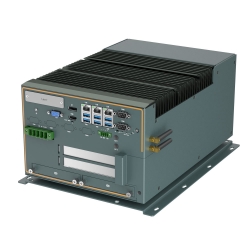 JHC Tech will showcase its edge AI GPU computer, which plays a crucial role in the V2X environment by serving as the edge brain for multi-access edge computing (MEC). This feature enables seamless integration of multiple types of sensing devices, including cameras and radars, to achieve all-around intelligent perception of the roadside. It also enables real-time data aggregation and analysis, which leads to accurate and timely output of alerts to vehicles, pedestrians, message boards and even traffic signal controllers via RSU, 4G LTE and 5G NR networks.

Booth 6604

---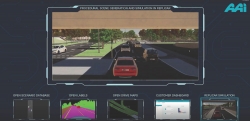 AAI will present its simulation platform ReplicaR, which complies with industry standards ASAM and ISO 3450x for the static environment and ISO 21448 (SOTIF) and NCAP for scenario generation, thus helping your customers test and even homologate their systems in the virtual world, in line with the company's motto "creating a replica of the world".
---
Integrated navigation system
Asensing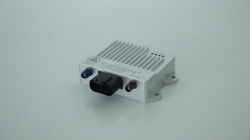 Asensing will present the latest version of its P-Box integrated navigation system,
which integrates GNSS, RTK and an inertial measurement unit (IMU) to help smart vehicles obtain high-precision positioning information even when the satellite is unstable or missing in some challenging traffic scenarios, including urban canyons, multi-layer flyovers, tunnels and underground parking garages. It offers centimeter-level accuracy positioning information to improve the safety of autonomous mobility.
---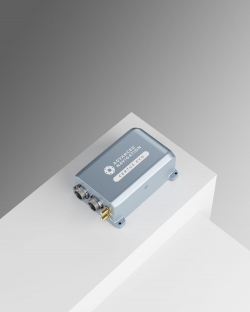 Certus Evo is an AI-based MEMS GNSS-aided INS that provides extremely accurate position, velocity, acceleration and orientation under the most demanding conditions. It offers FOG-like performance combined with the reliability and affordability of MEMS sensors. It features low SWaP-C (size, weight, power and cost), internal datalogging and multiple communication interfaces for easy integration. Certus Evo is available in OEM and rugged packages and comes as standard with license-free 1cm RTK position accuracy.

Booth 6320
---
Datalogger and HIL system
Xylon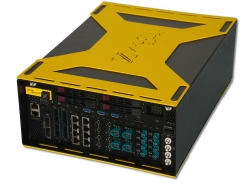 The new Xylon Quattro datalogger and HIL system are futureproofed and ready to support automotive development and testing up to L5 autonomy. With 128Gbps of datalogging and playback bandwidth, 128TB of internal data storage, the industry's best automotive interfacing, open software architecture and HIL capabilities, it offers an unprecedented feature set.
---
Sensor perception simulation
rFpro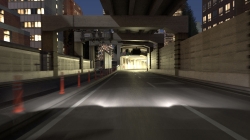 rFpro will display a new simulation technology that considerably reduces the industry's dependence on real-world testing for the development of autonomous vehicles and ADAS. The company's new ray-tracing rendering solution is the first to accurately simulate how a vehicle's sensor system perceives the world.
---
Safety validation tool
Neurocat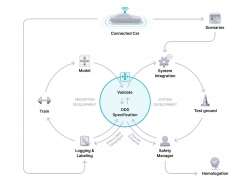 Ensuring perception in unpredictable environmental conditions is a critical challenge on the road to achieving safe autonomous driving. In response, Neurocat will present Aidkit, an innovative safety validation solution for camera-based perception functions in autonomous vehicles.
---
Virtual test driving for everyone
IPG Automotive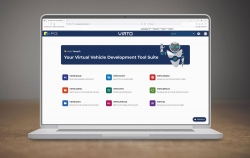 IPG will present CarMaker 12, which features enhanced new functions in scenario generation to make virtual test driving even more realistic. Using its import and export function, road networks can be divided into individual segments and exported separately. Using the software has never been easier, thanks to increased compatibility with the OpenSCENARIO standard and a configurable, central ground truth sensor that offers a multitude of data access options. In addition, a new battery model and a reviewed modular powertrain architecture enable the use of CarMaker 12 for applications with hybrid and electrified powertrains.
---
Safe and precise GNSS positioning
GMV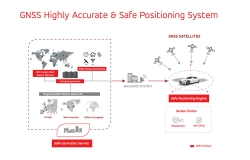 GMV is a provider of high-accuracy, safe and reliable positioning services, and will present GSharp for Automotive at this year's show. This solution comprises onboard positioning engine (PE) software and a GNSS correction service (CS). Integrated with other in-vehicle sensors, these optimize the end-user performance for automated driving.
---
One-stop shop
AVL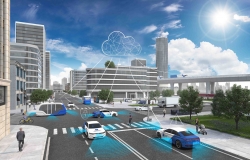 Mobility is changing. As technologies such as ADAS and automated concepts gain focus, the whole industry faces a paradigm shift in how vehicles are designed, built and used. For OEMs, suppliers and many startups, the focus is on bringing innovation to market, monetizing it and exploring new business models. However, very few players in the automotive industry offer the entire toolchain for the verification and validation process of ADAS and AD.
---
Datalogging and AI processing
InoNet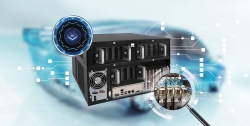 To verify ADAS functionalities during test drives, a powerful and rugged hardware solution is required. InoNet will present its high-performance platform for datalogging and AI processing, ideal for the development and testing phase. Its Car HPC Mayflower-B17-LiQuid brings server performance into the vehicle as a result of its powerful Dual Intel Xeon or AMD EPYC CPUs and five Nvidia graphic tensor cards. The system not only ensures constant data acquisition but also provides high computational power for AI applications and can withstand extremely high temperatures of up to +70°C thanks to its liquid cooling of CPU and GPU, which can be integrated into the vehicle cooling circuit.
---
Interactive ADAS and EV test demos
NI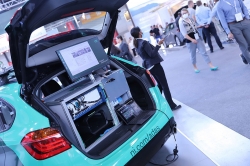 Formerly known as National Instruments, NI brings comprehensive engineering support to automotive manufacturers as they progress toward higher levels of vehicle automation.
---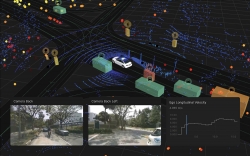 In ADAS and AV development, log data is any collected real-world data corresponding to the autonomous task at hand. Log data management is one of the most important tasks every program needs to master. Test fleets collect on average 4TB of data per vehicle per day. Production fleets can generate millions of events daily.
---