Speaker Details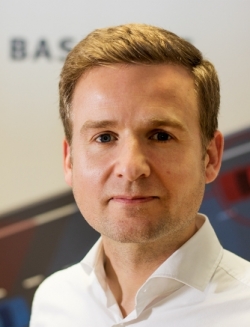 Eric Richter
Eric Richter has 15 years of experience in the field of sensor fusion and a strong passion for automated driving. His roots can be found in academia, researching environmental models and sensor fusion. He later became a co-founder of BASELABS and the company's CTO. In this role, he was responsible for developing BASELABS' sensor fusion libraries, which allow for efficient, modular, and scalable development of sensor fusion systems for ADAS and automated driving. He currently is Director of Technology Innovations at BASELABS, providing a strong market perspective and deriving new requirements and use cases for the BASELABS product portfolio.
---
Presentation
Dynamic grid fusion for low-speed automated driving
To overcome the limitations of current sensor fusion approaches, we propose an integrated sensor fusion approach – the Dynamic Grid – that jointly determines dynamic objects, the static environment and free space. The Dynamic Grid incorporates data from cameras that provide semantic point clouds, high resolution radar and LiDAR sensors. It operates on a low data level and does not require further preprocessing. With this approach, high detection and low false alarm rates can be achieved while still being real-time capable on typical automotive CPUs.