Speaker Details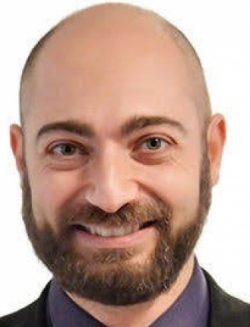 Raphael Grech
Dr Raphael Grech is a Technology Strategist for Position, Navigation and Timing (PNT) with special focus on Connected and Autonomous Vehicles (CAV). Raphael is responsible for keeping abreast with emerging technologies and provides early engagement with potential partners to help Spirent refine and further define its technical direction, potential product offerings and business plan. Raphael is a Chartered Engineer and Research Scientist with over 20 years experience in Autonomous Vehicles, Digital Engineering, Advanced Robotics, Computer Vision, Machine Learning and Artificial Intelligence. Raphael has an Engineering Degree in Electrical and Electronics Engineering, an MPhil in Mobile Robot Control and a PhD.
---
Presentation
Incorporating comprehensive testing systems into development programmes avoids unpleasant surprises
Testing of new automotive sensors is usually left until the end of the design process, but the increasing complexity of sensors and the development of sensor fusion software demands a shift to continuous testing and feedback. Doing this will shorten time to market, save money in expensive road testing and ultimately deliver a product that exceeds your engineering use case. In this presentation Raphael will explain why the only way to address these challenges is through a new approach to vehicle electronics with a design programme of continuous lab testing integrated into the development programme.